We understand the full range of emotions that both parents and children have about dentistry. Our staff is trained and our office designed with children in mind.
Our clinical team is comprised of well-trained assistants who have had a number of years' experience treating children. We also participate in practice management courses and are all CPR certified. Our hope is to build trust and confidence that will last a lifetime.
---
Julie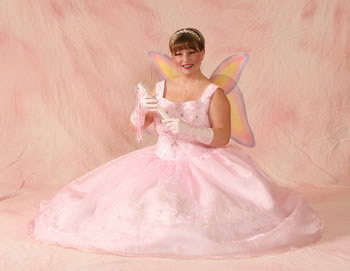 Dental Assistant / Jewel the Tooth Fairy
I have more than 30 years of experience in general dentistry and pediatrics, and have been a part of this practice for about half of that time. I'm all about the kids! Working with them, forming a trust with them, and eventually they know it's not scary coming to the dentist. I even get hugs from the kids, and they look forward to coming back and seeing me! Many patients know that "Jewel" the Tooth Fairy works here and helps Dr. Tony out. I'm a bit of a celebrity throughout the preschools in the local surroundings of Crystal Lake!
I have three adult daughters and an adorable little grandson. Being a grandma is the best! I enjoy the outdoors, hiking, kayaking, and recently took up biking. On the side, I enjoy officiating weddings. When I see someone smile at the end of the day, I know I did my part.
Holly
Dental Assistant / Front Desk
I went to First Institute in Crystal Lake for dental assisting in 2012 and became a part of the Crystal Lake Pediatric Dental team in 2016. I assist Dr. Minutillo in the clinical area, as well as attend to front desk duties such as insurance, phone calls, and scheduling. I love working with kids and helping them have a fun dental experience. Creating bonds and watching the kids leave happy is the most rewarding part of my job.
I live in Crystal Lake with my husband Erick, my son Andrew, and stepdaughters Alisabeth and Briana. We have two dogs and two bunnies as well. In my free time, I love to spend time with friends and family at our friends' lake house where we go boating and jet skiing in the summer and snowmobiling and ice fishing in the winter. We also go camping every September.
Luann
Front Desk
I have worked in dentistry since 2001, gaining experience as a chairside assistant, and in full-mouth reconstructive surgery, office management, and patient coordinating. At Crystal Lake Pediatric Dental, I greet and interact with our patients and their families while coordinating accounts and insurance submissions, and treatment plan consulting. I love working with our team, as we all have a great passion for the field of pediatric dentistry.
I am a mother of three adult children and grandma to two grandsons. I also have a dog, Daryl. I enjoy the outdoors, hooking up the camper and camping with family and friends, and spending a day on the motorcycle and exploring new places. My yearly trip to Florida with my three sisters is always a fun time.
Elizabeth
Dental Hygienist
I started my career as a certified dental assistant and worked in private practice for 20 years. Then I accepted a position at the University of Iowa as DAU instructor. Our role was to work with senior dental students and teach them about four-handed dentistry. After leaving Iowa City, I moved to the Chicago area, where I worked again in private practice in Winnetka. I decided to go back to college and graduated from Harper College with my dental hygiene degree in 2006. I enjoy the variety of my work: providing educational, clinical, and therapeutic services to support my patients' overall health.
I have been married to Dr. Tony since 1996. We have four grown children. When I'm not in the office, I enjoy spending time with my family and friends.
Lupe
Dental Assistant
I attended Guilford Technical Community College in North Carolina, where I completed the dental assisting program in 2003. Upon moving to the Crystal Lake area, I found my second home with Dr. Minutillo and our team. I've been here almost a decade and can't imagine working anywhere else! My favorite part of my job is helping our patients have a positive dental experience, teaching them to overcome any dental related fear they may have, and helping them learn good hygiene from a young age.
I have been married to my husband Jaime for nearly 10 years. We love to travel, cook, and ride our bikes in our spare time.